Bariatric Surgery in Puerto Vallarta

Puerto Vallarta Procedures


Located in the beautiful Paradise Village Complex of the Nuevo Vallarta region, prepare to experience the best in top quality Bariatric care in a scenic, relaxing environment.
Hospital San Javier Riviera is a brand new facility designed specifically to meet the needs of the International Medical Traveler. Hospital San Javier Riviera is known as one of the best places for medical tourism throughout all of Mexico and renown for first class patient care and recovery. Hospital San Javier Riviera was designed especially for medical tourism and particularly for Bariatric Surgery with spacious and luxurious rooms overlooking the Marina. The hospital is located within The Paradise Village Complex which features hotels, Mall, Casino and multiple local and international restaurants.
San Javier Riviera Hospital has been named an accredited comprehensive center for bariatric surgery.
San Javier Riviera offers a multi-disciplinary team of experts, cutting edge technology and an array of health specialties, including Bariatric Medicine. The hospital has a complete list of available services including emergency room, intensive care unit and boasts some of the most technologically advanced imaging equipment in the region.
ALO Bariatrics International Patients are assigned a 24 hour concierge to ensure their needs are met to make their experience as pleasant and comfortable as possible.
Beautiful Puerto Vallarta
Puerto Vallarta and Nuevo Vallarta are some of the most beautiful tourist areas in Mexico, both very safe and secure. This region of Mexico is widely known as an unforgettable vacation destination due to its beautiful vistas, miles of beach and subtropical weather.
With an average year-round temperature of 77 degrees many foreigner travelers live in Puerto Vallarta year round. Because of this, Puerto Vallarta hosts a marvelously diverse population with a combination of foreigners, local and international artists mixed in among the friendly, locals. It is a major port destination for large cruise ships with English widely spoken throughout the city. US dollars are widely accepted.
Located within the beautiful Nuevo Vallarta Paradise Village Complex close to international dining, shopping centers, local boutiques, and casino. Complimentary shuttle service within the Paradise Village zone.
The beachfront Paradise Village Hotel and Spa is in Nuevo Vallarta, 10 minutes north of the airport and 20 minutes from central Puerto Vallarta. Set on a private 12-acre peninsula, master-planned beachfront community. The resort is tucked between a grand world-class marina and the glimmering Bahia de Banderas.
The world-class beachfront and swimming pools at the resort are only the beginning. Guests have access to everything from golf to massage and billiards, plus more than 100 shops at Paradise Plaza Shopping Center.
Travel safe without any worries and enjoy your stay in Puerto Vallarta by letting our transportation services do the driving for you.
We will arrange transportation to pick you up from the airport and bring you to your hotel accommodations and hospital.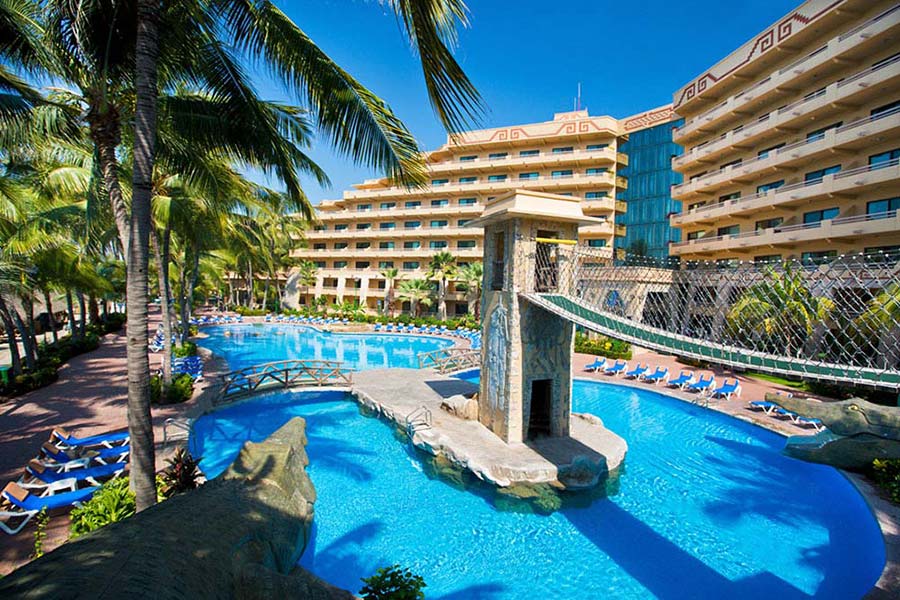 Hospital San Javier Riviera
Paseo de Las Garzas.
Paseo de Los Cocoteros
Nuevo Vallarta, Nay. México
Paradise Village Resort
Av. Paseo de los Cocoteros 1
Col. Nuevo Vallarta
63735 Bahía de Banderas, Nay. México