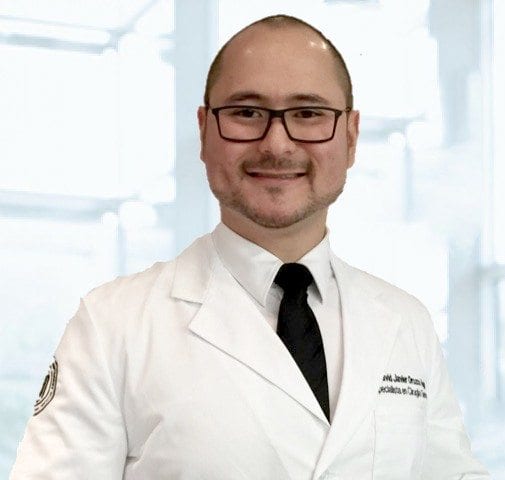 Doctor Surgeon graduated from the Autonomous University of Guadalajara.

Specialization in General Surgery by the University of Monterrey.

Rotating at Christus Muguerza High Specialty Hospital.

Lecturer at the International Congress of Endoscopic Surgery, World Trade Center, Veracruz.

Advanced training in Bariatric Laparoscopy and Metabolic Surgery by the Institut de Recherche contre les Cancers de I'Appareil Digestif, University of Strasbourg, France.