Bariatric Surgery In Guadalajara
Centro Médico Puerta de Hierro is the newest member of the Mayo Clinic Care Network, a select group of independent health systems that works closely with Mayo Clinic to improve the delivery of health care and better serve their patients and communities.
In this new collaboration, the medical community of Centro Médico Puerta de Hierro now can obtain timely and evidence-based medical opinions, and diagnostic and treatment options from Mayo Clinic. This comes at no additional cost to patients and helps them avoid unnecessary travel from their country. Centro Médico Puerta de Hierro is the first network member from western Mexico.
"By providing a second medical opinion, we at Centro Médico Puerta de Hierro are now capable of providing our patients the advantage of broader diagnostic results supported by the advice and expertise of Mayo Clinic. Mayo Clinic specialists are not only prestigious in the U.S., but around the world," says Alejandro Gil Luna, general director, Centro Médico Puerta de Hierro.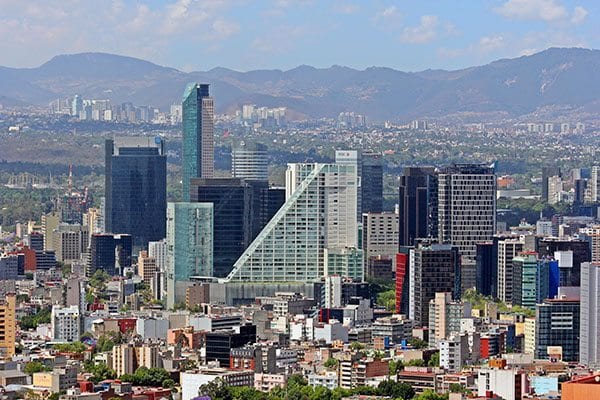 Guadalajara's Rich History
Guadalajara is Mexico's second largest metropolitan area. Considered Mexico's cultural center, Guadalajara is rich in beauty, history, and the arts. A "privileged" location, Guadalajara boasts some of Mexico's most amazing plazas, gardens, parks, monuments and historical centers making it a premier destination for international tourists.
Guadalajara has near perfect weather year round with winter temperatures in the mid 70's and summer highs typically in the upper 80's.
Known as the "Silicon Valley" of Mexico due to the large influx of tech giants such as HP, Motorola, IBM and GE, Guadalajara boasts one of the most thriving economies in Latin America.
Located just 30 minutes from the airport in one of the most beautiful zones of Guadalajara.
With over 40 years of history, Hotel Malibu has established itself as one of the hotels with the longest tradition in Guadalajara and one of the favorites of our visitors.
Located in one of the most recognized business and commercial areas of the metropolitan area, it's a magnificent location that allows you to easily move to the most important points of the city both quickly and easily. It is the experience and the warmth of the services, the constant renovation of our facilities, the tranquility of its extensive gardens, as well as its strategic location, that have made Hotel Malibú the favorite of all businessman and tourists alike.
With great experience in the organization of events, the hotel also stands out for the comforts of our services such as the Business Center, Pool, Restaurant and Spacious Gardens.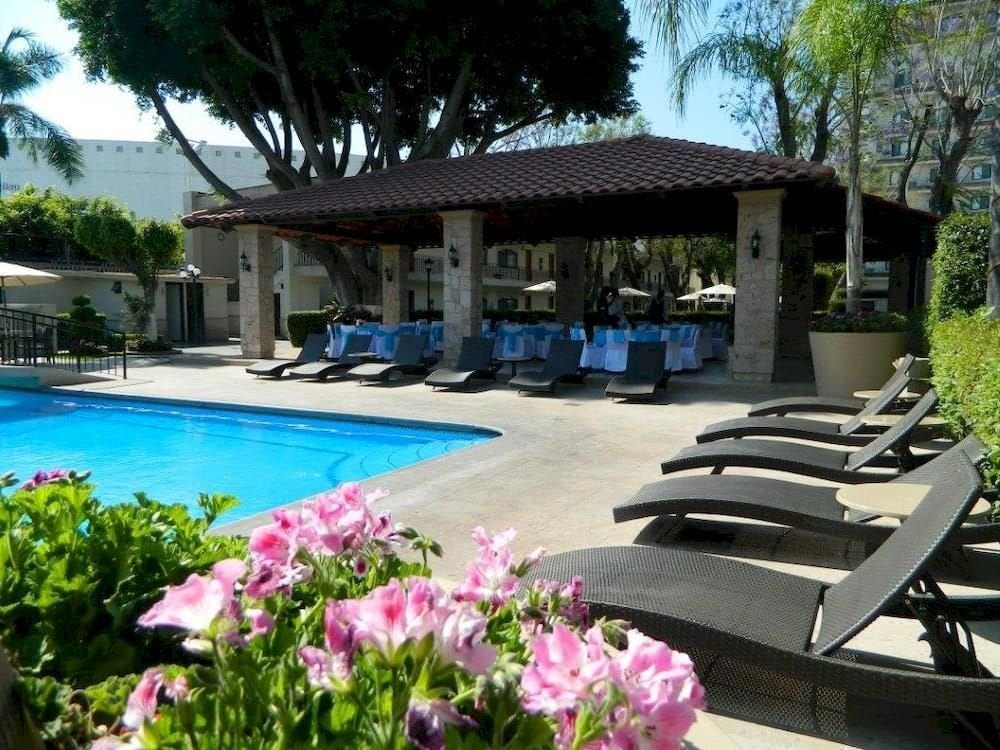 Hospital Real San José
Calz Lázaro Cárdenas 4149
Jardín de San Ignacio
45040 Zapopan, Jal. Mexico
Hotel Malibu
Avenida Vallarta
3993 Colonia Don Bosco Vallarta
Guadalajara 45049, México